"Every child deserves good health, safety and education. Our goal at Mary's Court is to help every child receive that foundation."
– Isiah Thomas
---
Programs
Mary's Court's programs are focused in four areas: education, safety, sports & youth, and affordable housing. The programs all aim to provide and motivate youth & families to live healthy, safe and educated lives. We believe that these are essential to living a healthy life and building stronger communities.
---
Events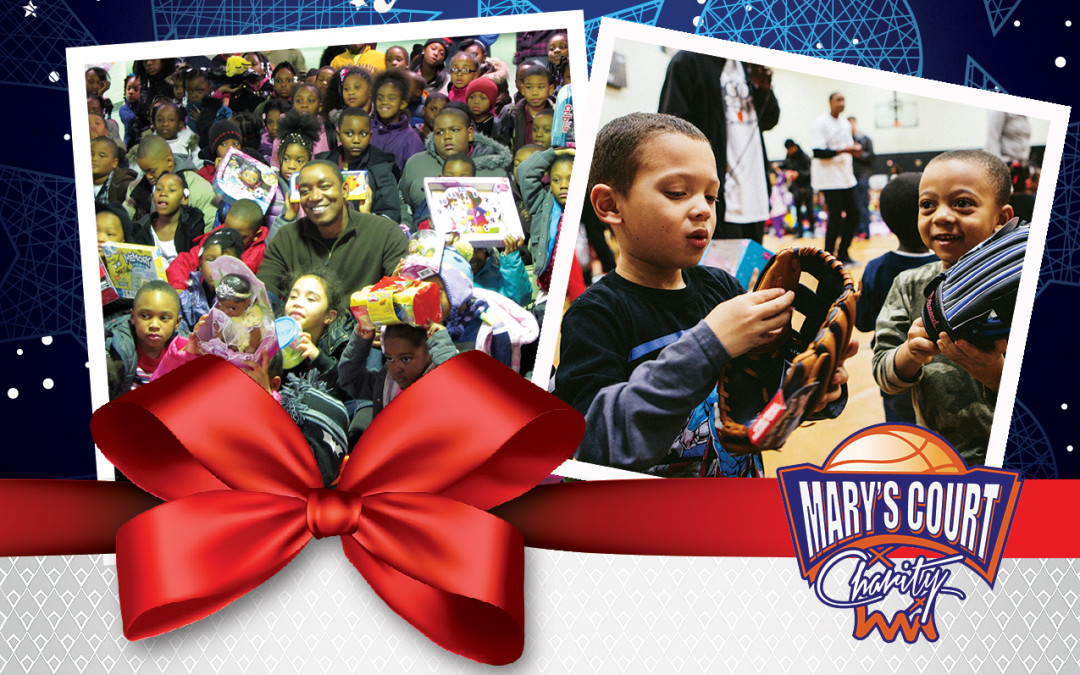 4th Annual Holiday Toy Giveaway at Marillac in Chicago […]
Latest News
Dwyane Wade discusses the recent violence in his hometown of Chicago. Click here to watch the video.
Mark your calendar for the first-ever IU Day on April 12, 2016. IU Day is an online, worldwide celebration of Indiana University: a binge-watching, social-sharing, IU-wearing, gift-giving IU extravaganza. Learn more: http://iuday.iu.edu/
In "The City Game: Chicago", two-time NBA champion Isiah Thomas explores the basketball soul of his hometown.  In this episode, he returns to his alma mater, St. Joseph High School to meet up with his mentor and coach, the legendary Gene Pingatore.  Click HERE to check out another powerful tribute to the city of Chicago by our founder, Isiah Thomas.  We are #ChicagoStrong!
NBA Hall of Famer and founder of Mary's Court Foundation takes us back to where it all began in the first edition of City Game: Chicago. Click HERE to check out this powerful tribute to our great city of Chicago by none other than…Zeke himself!!! We salute you Mr. Thomas!!!
NBA Hall of Famer Isiah Thomas is known by many monikers: the legend who turned the last-place Detroit Pistons into back-to-back NBA champions; 12-time NBA All-Star; one of the 50 greatest players in National Basketball Association history. Underprivileged kids in the West Side neighborhoods where he grew up, however, know him as none of those. They call him Santa. For the fourth year in a row, the 54-year-old one-time professional and collegiate basketball coach and businessman descended on East Garfield Park in December with toys, coats, clothing, bikes and computer tablets for more than 400 kids at Marillac Social Center on December 18, 2015.