Affordable Housing
Isiah Thomas is the founder of Isiah International, an investment company founded in 1994. A prime focus of the company is real estate, particularly affordable housing. Thomas grew up in affordable housing in his hometown Chicago and is committed to redeveloping his community. Isiah International recently purchased an investment property in Evanston and is looking into affordable housing investments in the west side of Chicago, where Thomas was born and has a street named after his Mother—Mary Thomas Way.
---
Latest Housing News
by Danny Ecker at Chicago Business CRAIN
Former NBA star Isiah Thomas this month made his first foray into investment real estate when he bought a six story, 20-unit apartment building in Evanston. If the Hall of Famer has his way, there will be more to come — but in far more distressed areas of Chicago.
at Zoliath.com
Hall of Fame point guard Isiah Thomas' list of accomplishments is gaudy: a pair of NBA championships as a player with the Detroit Pistons, an NCAA championship with Indiana, 12 All-Star selections, and more than 18,000 career points and 9,000 career assists in the NBA.
Now, nearly 20 years after his retirement, Thomas is looking to make waves off the hardwood.
The Chicago native recently purchased a six story, 20-unit apartment building in Evanston, Ill., for $7.3 million. Evanston is a northern suburb of Chicago.
Press Releases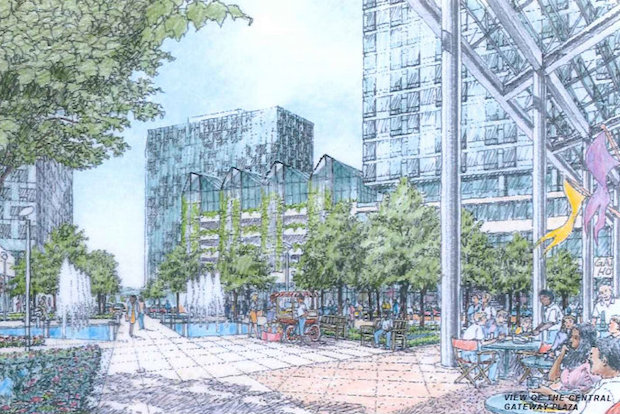 Illinois Medical District Commission Approves Plans for One Million Square Foot Gateway Real Estate Development
Project expansion underscores the growth of the Illinois Medical District and the demand for a denser, urban, mixed-use development to serve the more than 80,000 people who come to the District each day. The agreement was executed with Gateway Development Partners LLC, the master developer for the project. Gateway Development Partners LLC is comprised of Thomas Samuels Enterprises, East Lake Management & Development Corp., Isiah Real Estate, LLC, and Higgins Development Partners.
HOF Isiah Thomas recently acquired a Class A apartment building in Evanston, IL for investment purposes. The property is located at 525 Kedzie. It is a modern designed structure consisting of 20 residential units, 42 parking spaces, and 2 commercial spaces. The property was originally constructed in 2007 as a high-end residential…
"I grew up in affordable housing; I know how difficult a challenge it is to be poor in this country. My community has come on hard times and I want to do everything that I possibly can to bring my community back and if that means reinvesting my dollars into my community and reinvesting into Chicago, that's what I am going to do."
– Isiah Thomas